20 October 2008
October and turning chilly
Well its October " Tempus Fugits", most of the puppies are now settled into their new homes, Lohengrin is still here at Molly,s and may be available to a loving permanant home so please feel free to telephone he is now four and half months, my pick of litter puppy, very handsome, his is a very laid back relaxed hound much like his Grandfather Hillmorton Dazzle he is house trained, lead trained etc.
I took some photos of the " Adams Family", and thought i would post them
.
Ardneish Eclectic aka Lunar looking to jump out and get me
Oh she got the toy instead!
Grin at the very back of photo, Cscarf, Lunar, Lullaby, and Strasbourg
Dear Granny Lullaby , with her two grandsons being naughty in the background
Are you sure that rabbit is down there brother?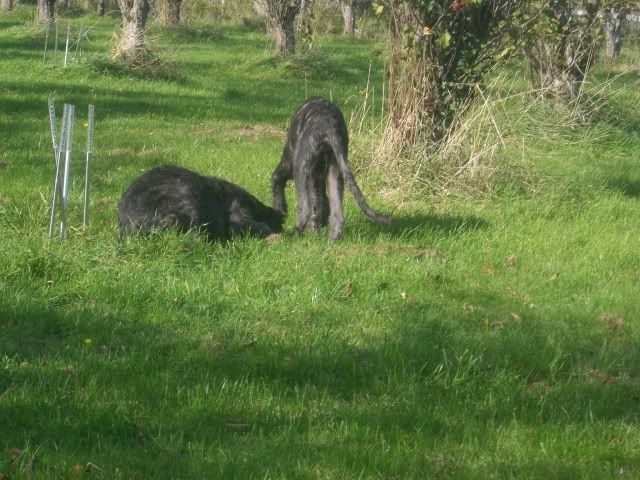 Yes I am sure!
Well you got it wrong there is no rabbit down there Strasbourg
Ohh yes there is!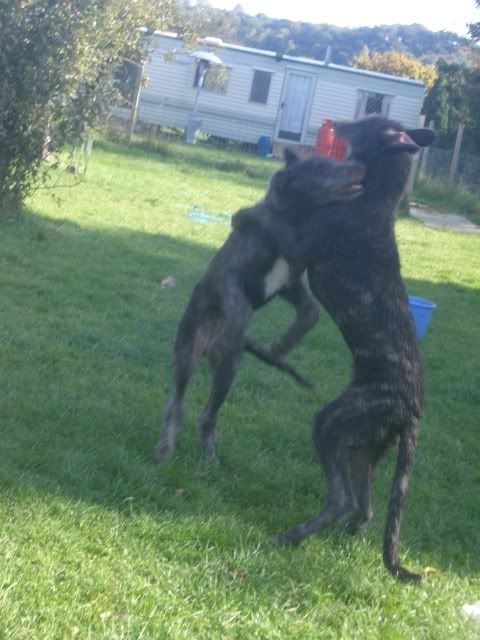 No there ain't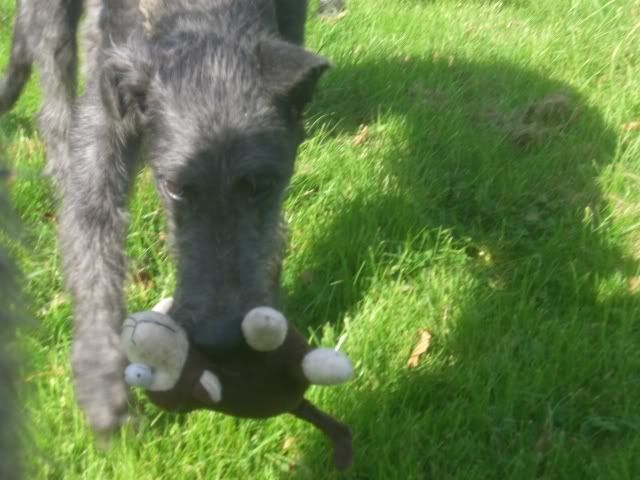 Well guess this will have to do instead
Ok I will have a cup of tea instead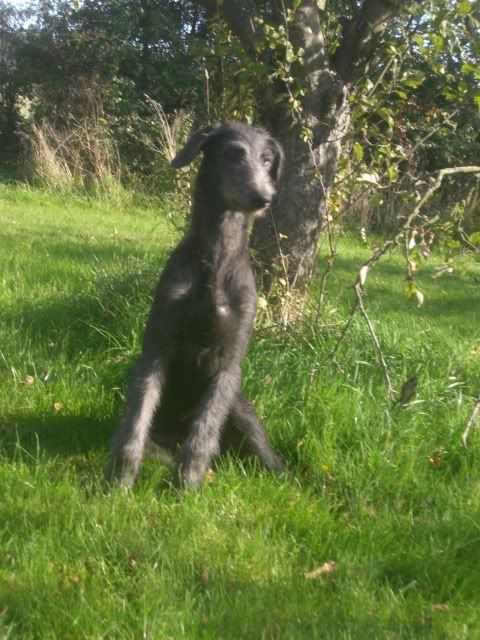 Better wait here in case another rabbit comes along